This mode is certified by Grandeur Hammers: https://grandeurhammers.com/#
General
Sleep 'N Yeet is a super simple yet super fun gamemode that involves throwing enemies off the island! By using Ana's Sleep Dart, you can knock a foe down so that you can pick them up onto the top of your head! Make sure to throw them off the island quickly, or else they will awake from their slumber and escape. Also, you'll have to watch out for other wake enemies, as they may want to steal your prey!
Don't have any friends to share the fun? Maybe you want to host a while-you-wait lobby and gather players over time? Don't you worry, this gamemode has AI. Whenever the player count is less than 12, AI will fill the place and attempt to kill you. They are pretty accurate and very efficient when taking out the trash.
Customization
Want to change things up? This gamemode provides a lot of workshop settings. In case you don't know, as the host, go into the lobby settings. Follow these instructions:
In the lobby settings, click "Workshop Settings." Unless you know what you are doing do not click any of the other options.
Wow, look at all those options! A common setting people turn off is bot spawn.
Credit:
Thanks to Deltin#1624 for OSTW, which is the scripting language used for Sleep 'N Yeet.
Thanks to Zezombye#9938 for OverPy, which is the scripting language that Sleep 'N Yeet used to use.
Thanks to Grandeur Hammers, for supporting this project.
Thanks to the numerous testers out there who helped get this mode to where it is at today.
Thanks to all the players who continue to play this gamemode!
Feedback:
You can leave a comment here, or you can check out the Grandeur Hammers discord and leave feedback there (linked in my profile!)
Script Files:
Featured in:
Overwatch Contenders Gauntlet 2020 (Timestamp included): https://youtu.be/FmNRj2AgJ2k?t=1197
SI Not Found's video: https://www.youtube.com/watch?v=hxeEgVsFTI8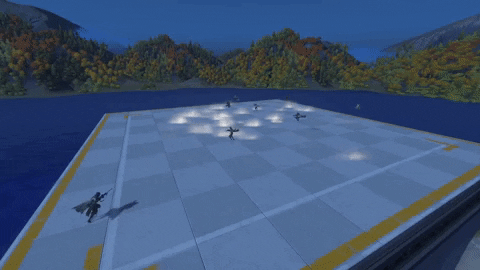 Code Snippet
만들어짐 |
마지막 업데이트 |
현재 버전 | 1.4.2