This mode is certified by Grandeur Hammers: https://grandeurhammers.com/#
General
Sleep 'N Yeet is a super simple yet super fun gamemode that involves throwing enemies off the island! By using Ana's Sleep Dart, you can knock a foe down so that you can pick them up onto the top of your head! Make sure to throw them off the island quickly, or else they will awake from their slumber and escape. Also, you'll have to watch out for other wake enemies, as they may want to steal your prey!
Don't have any friends to share the fun? Maybe you want to host a while-you-wait lobby and gather players over time? Don't you worry, this gamemode has AI. Whenever the player count is less than 8, AI will fill the place and attempt to kill you. They are pretty accurate and very efficient when taking out the trash.
Now with many workshop settings, you can do all sorts of tuning for your ideal Sleep 'N Yeet experience! Don't want bots? No problem. Want to be giant? No problem. Want to throw Ana across the universe (figuratively speaking)? No problem!
Feedback:
You can leave a comment here, or you can check out the Grandeur Hammers discord and leave feedback there (linked in my profile!)
Script Files:
Featured in:
Overwatch Contenders Gauntlet 2020 (Timestamp included): https://youtu.be/FmNRj2AgJ2k?t=1197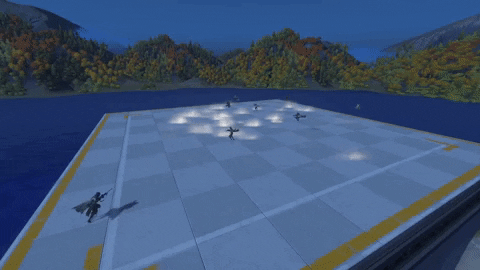 Code Snippet
Created at |
Last updated |
Current version | 1.4.1