Welcome to the horror, survival-based workshop mode Project: Phantom!
Play as the monster Reaper, who can go through walls, teleport, and make ghosts, to trick those who are helpless against him!
Or play as one of seven survivors, whose mission is to delay/escape from the Reaper until time expires. You can run, but you cannot hide from the Reaper!
It is best experienced if you just jump in to experience the horror! With foggy weather, Reaper always sneaking up, survivor team synergy, this mode can provide a lot of replayability!
This project is certified by Grandeur Hammers: https://grandeurhammers.com/
CODE: 8MM16
F.A.Q:
Why are skins disabled?

If skins were allowed, Reaper's ghost ability wouldn't work as players would be able to tell the real from the fake.

Why are there only 7 playable survivors?

During mid alpha, I wanted to make the survivors more unique, kinda like how TF2 handled their characters. So currently there is only 7 because all of them should be capable of surviving in their own way, and usually can synergize with teammates. I included descriptions in game to help you understand what unique role they fill.

Reaper is so OP/UP!

If he is OP, you are not outsmarting him enough, or using your abilities wisely. Maybe you need to work with teammates more? If you think he is UP, I think the Reaper is not utilizing his kit to the fullest potential. In my playtests I noticed newer Reaper's don't like using his ghost ability as much as they should.

Will there be updates?

No updates are current planned.
Script: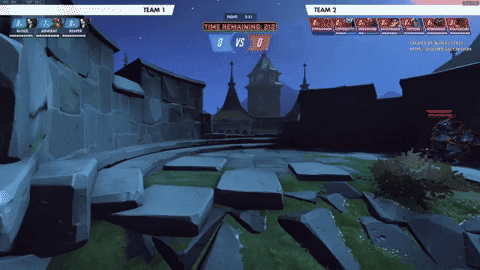 Code Snippet
Created at |
Last updated |
Current version | 1.1.2