General:
The never ending version of 12 Hooks 1 Hole: When Pigs Fly! Perfect for "While you Wait" players. Also, there is an easter egg in this version. Can you find it?
The custom gamemode 12 Hooks 1 Hole has been modified using the Workshop! In 12 Hooks 1 Hole: When Pigs Fly!, Roadhog has been given a brand new ultimate that is used for recovery. Just when Roadhog is about to fall into the pit, he can use the ultimate to save himself. While this is nice, Roadhog can only get an ultimate charge when he gets at least one kill.
Also in this version is four different spawn points, all very close to the well. Everyone will spawn in one of these spawn points. On top of that, players can teleport between them with the interact key, or they can get a top down view of the well by holding crouch.
Feedback:
If you have feedback, please join the discord: https://discord.gg/CSKSVDH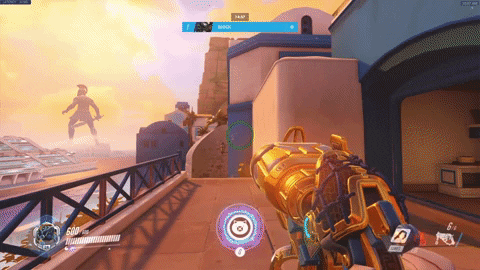 Created at |
Last updated |
Current version | 1.2.8