Atomic4Peace
DEVIL'S & ANGELS | Run or Resurrect | V.1.3
This code is over 6 months old. The code may have expired and might no longer function.
The same guy who created PYSCHO RUN and Reinhardt Chase presents:
DEVIL's & ANGELS
A band of angels are trapped within the landscape of hell as the demons wither in the fire as they toy with the lost souls of the fellow angels of heaven. The guardian angels must do whatever they can to keep each other alive and not fall into the hands of the devil. Some will fall while others may rise from victory as they do what they can to bring life into each other so they're enemies of hell won't take their souls toward's the devil himself to corrupt their souls into sin by the help of his demons.
---
The Basics
8 Players with the Hero Mercy will go against 1 player who will play any selected Hero on Team 2.

Team 2 are the demons of hell who must kill all Mercys on Team 1 and prevent them from resurrecting any more of their dead comrades. Team 1 which are the Angels who must hide, run and resurrect any dead teammates to keep their team alive.
---
Team Angels:
All players will be Mercy, they are tiny scale players who must resurrect each other and not get killed to prevent themselves of becoming Fallen Angels.
Angels can't regenerate their health when they are damaged so they must have their teammates nearby to heal them.
---
Team Angels - Fallen Angels:
When a player on Team Angels are killed 2 times and are resurrected again they turn into a Fallen Angel!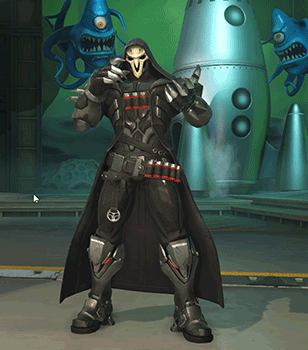 Fallen Angels can't resurrect but can use Reaper's gun to push back their enemy, but they only carry 10 bullets per life. They can also use wraith form freely as Reaper.
---
Team Devils:
Team Devils are the chasers of this gamemode, they must kill all Angels on Team 1 before the match is over and prevent them from resurrecting their teammates!
There all four classes of Demons: Reinhardt, Roadhog, Winston and Sombra
Explore their abilities through the gamemode
---
Join my Discord for feedback!
Please report any bugs or feedback that could make this game more better for the future, or ideas!
Players | 1 - 9
Created at:
Last updated:
Current version: V.1.3