Linn
TORB SOULS: Fight Club
This code is over 6 months old. The code may have expired and might no longer function.
This game mode is inspired by Dark Souls game series. Each round is a new duel. Winner fights the next player and so on until 10 rounds have been won.
How to play:
You have to defeat the opponent in a limited time. To achieve victory: strike the enemy, dodge or parry opponent's attack; watch your stamina, when it runs out you become vulnerable. Heal flask and Poison will help you to gain an advantage.
Parry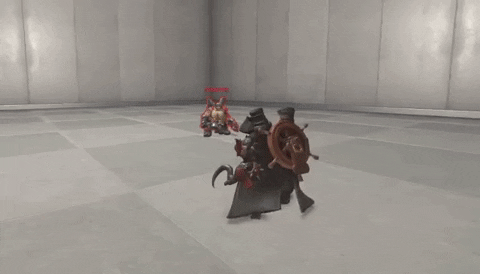 Heavy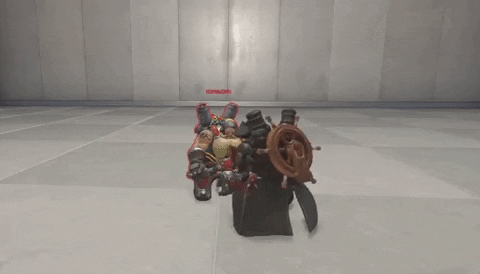 Dodge
Basic rules:
Duel 1 vs 1. Lobby 6 players (2 minimum)
Winner of the round remains for the next one
If time runs out, then it's a draw
Enemy is chosen randomly
Whoever wins 10 rounds is the winner.
Combat Mechanics:
Stamina Any attack, dodge, parry consumes stamina.

Dodging Dodges temporarily make the player invulnerable to any damage (i-frames).

Parrying When seeing an attack coming, the player can choose to parry the attack and, if he gets the timing right, the enemy becomes vulnerable for a counter. The enemy will be highlighted when their attack can be parried.

Poise Consecutively receiving attacks will decreases your poise value. When it hits 0, you will fall on the ground (falling back against the wall will make the player vulnerable for a counter).

Recovery Whenever you're hit by an attack, that comes right after dodge or consume item or heavy attack, you will be stunned.

Heavy attack Press basic attack right after start of forward dodge. Dodge will be replaced by heavy attack, that deals more damage.
Items:
Heal Flask
Use to restore some health and stamina.

Poison Aura
Slowly inflicts damage for 3 sec and reduces movement speed of the enemy.
Players | 2 - 6
Created at:
Last updated:
Current version: 1.0
Controls
Basic Attack
Parry
Dodge
Simple Combo
Heavy Attack
Heal Flask
Poison
Target Lock
Switch Sholder
Basic Attack
Parry
Dodge
Simple Combo
Heavy Attack
Heal Flask
Poison
Target Lock
Switch Sholder
Basic Attack
Parry
Dodge
Simple Combo
Heavy Attack
Heal Flask
Poison
Target Lock
Switch Sholder
Basic Attack
Parry
Dodge
Simple Combo
Heavy Attack
Heal Flask
Poison
Target Lock
Switch Sholder
Basic Attack
Parry
Dodge
Simple Combo
Heavy Attack
Heal Flask
Poison
Target Lock
Switch Sholder