elo-hell-archive
Red light green light / Statues game だるまさんが転んだ by Nakamoooooo#1729
This code is over 6 months old. The code may have expired and might no longer function.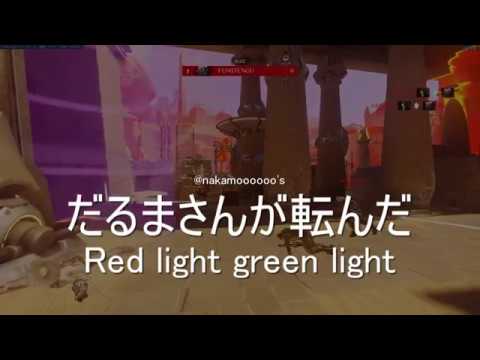 1 Reaper and many Soldier
Soldiers try to reach the Reaper.
A Soldier wins if he reach the Reaper.
The Reaper can shoot and kill only Moving Soldiers.
The Reaper is stunned randomly, so Soldier should go forward only while the Reaper is stunned.
The Reaper wins when he killed all Soldiers.
There's an fire dome that works as time limit. Should hurry up!
日本では、だるまさんが転んだの名で知られるゲームです。
リーパー1名とその他のソルジャーで遊びます。
ソルジャーはリーパーのいる所に走って到達すると勝利です。
リーパーは動いているソルジャーを撃つとキルすることができ、ソルジャーを全員倒すと勝利です。
リーパーはランダムにスタンされます。
そのすきにソルジャーは移動しましょう。
時間制限として、ダメージ判定のあるストームが迫ってくるので、ソルジャーは急いでリーパーのもとに行きましょう。
---
Archival Notice
This post was originally hosted on workshop.elohell.gg, a site which is no longer online. If this was originally your post, you may click the button below to transfer this post to your Workshop.codes account or delete this post entirely.
Archive Actions
Players | 1 - 12
Created at:
Last updated:
Current version: 1.0.3