oreoslurpee
The Tati Balance Patch (No Longer Updated)
Hello, this version of this code will no longer be updated, and will instead be transfered to a new page. This is due to the Season 3 patch, which will all and all break this code so I would need to come up with brand new changes for heroes. Thank you for joining me, I appreciate it. Now to get onto the last changes and reasonings i'll make to this code;
Brigitte: Brigitte is the most okay support, these buffs should most likely help boost her up in pickrate until her ultimate is finally reworked. Her shield needed the penalty removed, made no sense for it to match Reinhardt's. Inspire + Packs combo was extremely good, so I gave her a small rework to give her a teamwide utility. Her healing would be at an all time low so I increased her HPs and reduced her cooldown for it. Her ultimate will build up extremely slow, moreso than it already is, so I reduced its cost..

Doomfist: Just a few small buffs to help him, especially after he got gutted..

Orisa: Orisa is overtuned a bit, nerfing her cooldowns should make her more punishable if she spends all of her cooldowns. Fortify is excruciating to face, so I nerfed its uptime.

Kiriko: Kiriko got some well deserved nerfs, but I think her suzu shouldn't be up so often. The projectile speed buff is to help make her shots more accurate and reward better aim players.

Sojourn: Sojourn obviously was met with some very recent nerfs but they dont target her main issue, her charge rate and how fast her mobility is. These nerfs should finally keep her in check.

Widowmaker: Widowmaker has been crazy strong since her 200 health increase, just outshadowed by a certain canadian. This revert should help put her in check since shes supposed to be long range anyway.

Mercy: Mercy has been showing signs of play, mainly because of Sojourn. After I nerfed Sojourn, Mercy's pickrate would drop. Resurrect is very frustrating as both the Mercy player and whoevers facing against her. This very small rework to her base kit is to enable her to be more pro-active then her current re-active playstyle. My goal is to make her seen as more of a main support than her current mix of an off/main support. Of course she'll remain a mix, but this is to let the main part show more and to bring less frustration against Resurrect. The HPs buff for Guardian Angel will finally make her healing up to par with other supports but at the same time her pocket wont become too strong, and her GA grants special stats because it will reward good Mercy players who know her movement well. Valkyrie also can feel more impactful now with the changes for it.

Lucio: Lucio is A tier at best, but I wanted to make him more fun to play via increasing his wall riding speed to make him more swift against flankers and just in general.

Roadhog: Roadhogs issue right now is that he isnt providing anything to the table, his damage is lacking compared to other tanks since he has no utility as much anymore. I gave a buffing rework to his Take a Breather so he can be focused as a utility based tank.

Zenyatta: Just a small buff to help him, hes the 3rd worst support in the game rn.

Sombra: I know it isnt smart to buff the speed of an assassin, but she needs it. Shes anti fun which is why players want her dumpstered, but she shouldn't be dumpstered. The speed buff will help her in areas.

Pharah: This change is to allow her to make herself more independant from Mercy. Shields will recover her so she has the possibility of quickly going back into a fight.

Hanzo: A trade for a trade, faster arrows but less power in the 2nd most strongest part of his kit. He should feel nice to play as. I'll keep him in check. Also reduced his health because hes a long range hero.

Genji: Genji got slaughtered with his nerfs, im giving him a slight revert so he has potential again because the DPS passive no longer has the movement speed bonus.

Ramattra: Annihilation feels very powerful in the right hands, so removing its speed boost should help fix it along with increasing its cost. To compensate I increased his projectile speed.

Reinhardt: Reins in an okay spot, I think this charge buff should help him in the long run.

Cassidy: Fan The Hammer is rarely ever used, and when it is, its just stupid. So removing it should be best in the long run.

Junkerqueen: Queen is better, but these changes should help solidify her role as a tank and should make her more fun to play.
Changes
No longer contains 30% or less ultimate charge upon switching heroes
Gamemode Changes
Push

Jason now moves at 5.4912m/s and pushes at a speed of 1.4m/s up from 5.28m/s and 1.04m/s
Hero Balance
Brigitte
General
Health increased from 150 to 200
Repair Pack
Cooldown reduced from 6s to 4s
Barrier Shield
Cooldown reduced from 5s to 3s
Speed penalty removed
Regen rate increased from 85p/s to 100
Shield Bash
Cooldown reduced from 5s to 4.5s
Rally
Ultimate charge rate increased by 15%
Inspire
No longer heals allies
Now provides a flat 20% damage reduction
Doomfist
Powerblock
Charge rate increased by 15%
Powerblock damage reduction increased from 80% to 90%
Orisa
Energy Javelin
Cooldown increased from 6s to 8s
Javelin Spin
Cooldown increased from 7s to 10s
Fortify
Duration reduced from 4.5s to 4s
Sojourn
General
Health reduced from 200 to 175
Railgun
Charge rate reduced by 10%
Powerslide
Can no longer gain vertical distance by pressing jump
Can now manually cancel
Widowmaker
General
Health reduced from 200 to 175
Kiriko
General
Projectile speed increased by 25%
Protection Suzu
Cooldown increased from 14s to 18s
Mercy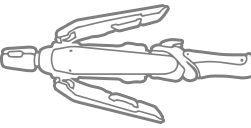 Caduceus Staff
Healing per second reduced from 55 to 50
Guardian Angel
Now increases healing on staff to 65hp/s and increases damage dealt by 25% for 3s. Has a cooldown of 1.5s. Doesn't apply in Valkyrie
Resurrect
Is now only accessible behind Valkyrie
Replaced by "Angelic Blessing": Angelic Blessing is a single target ability that burst heals an ally 80 health and reduces all their current cooldowns by 20%. Angelic Blessing has a max range of 15 meters and a cooldown of 12 seconds. It has a moderately sharp sensitivity. Replaced by Resurrect whenever Valkyrie is activated. Has a cast time of 0.35s.
Valkyrie
HPs increased from 60 to 75
Duration reduced by 17% [15 -> 12.5]
Reduces Resurrects cast time to 0s
Ultimate cost reduced by 12%
Lúcio
General
Wallride speed increased from +30% to +40%
Roadhog
Take a Breather
Now leaves behind a cloud when used. This cloud heals all allies within it for 30 health per second and provides 25% damage reduction (applies to Roadhog too)
Zenyatta
General
Ammunition increased from 20 to 25
Sombra
General
Base speed increased from 5.5m/s to 6m/s
Pharah
General
Health reduced from 200 to 100 and Shields increased from 0 to 100
Hanzo
General
Projectile speed increased from 110m/s to 125m/s
Health reduced from 200 to 175
Storm Arrows
Quantity reduced from 5 to 4
Genji
Shuriken
Damage increased from 27 to 29
Ramattra
General
Projectile speed increased by 25%
Annihilation
20% speed boost is removed
Ultimate cost increased by 16%
Reinhardt

Charge
Damage increased from 225 to 255
Junkerqueen
General
Health increased from 425 to 450

Scattergun
Ammunition increased from 6 to 8
Cassidy
Players | 1 - 10
Heroes: All
Created at:
Last updated:
Current version: 1.2.8